ABOUT
Ecas4-Anolyte
A highly efficient, non-toxic disinfection solution that eliminates both pathogens and biofilm.
The Ecas4-Anolyte is a safe, ecological, water and surface disinfectant suitable for water reticulation systems and infection protection within a wide range of applications.
Technology
Ecas4 Reactor
Ecas4-Anolyte production is entirely automatised by means of an electrolytic procedure. The Ecas4 apparatus is based on the Membrane Electrolytic Reactor system with four chambers.
The Ecas4-Anolyte solution has a minimum content of chlorine, a high redox power and is genuinely pH neutral and non‑corroding due to our unique patented 4-chamber system.
Technology
The Ecas4 Advantage
Common disinfection methods do not offer long-lasting protection because they are not capable of eliminating the habitat of both Legionella bacteria and other dangerous pathogenic agents, namely the biofilm. This is an ever present risk in piping systems.

The Ecas4-Anolyte disinfection system measures and injects a minimal dose of Ecas4-Anolyte disinfecting agent into the water pipes. Suitable for hot, warm and cold water.

pH Neutral
100% Biodegradable
More effective than ozone or chlorination
Non-Toxic
Reaches industry disinfection standards
Get in touch to learn more about the benefits of the Ecas4-Anolyte
News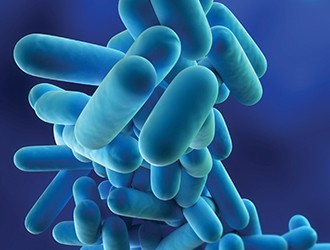 In October 2013, the Technical Manager (TM) of Ospedali Riuniti Marche Nord, a cluster of three hospitals in the province of Pesaro, contacted the group of Electrochemistry of the University of Ferrara (Italy). The TM wrote on behalf of his company, asking for an opinion on the so-called "anti-Legionella" systems.
read more
Upcoming Events
Proud Sponsor + Exhibitor
Ecas4 will be exhibiting at the IHEA Healthcare Facilities Management Conference 2016
Managing Change | Changing Management
19-21 October 2016, Adelaide Oval, South Australia