Technology
The Ecas4 Systems

- Effective and natural surface disinfection systems
Ecas4 Ultrasonic Humidifier
Contronics, a European business partner of Ecas4, has developed a range of ultrasonic humidifiers. They are designed to provide the finest fog, suitable for use in the food industry to enhance shelf life and appearance of produce.
The units are fed with potable water and a small amount of Ecas4 Anolyte to produce a fog that is then spread over fresh produce, managing the humidity in refrigerated displays. This avoids moisture being removed from products, giving that dry, dehydrated appearance.
Since Ecas4 Anolyte is added to the water supplied to the humidifiers, the fresh produce is constantly subjected to an antimicrobial effect that assists in lengthening shelf life, lowering labour costs and dramatically reducing wastage.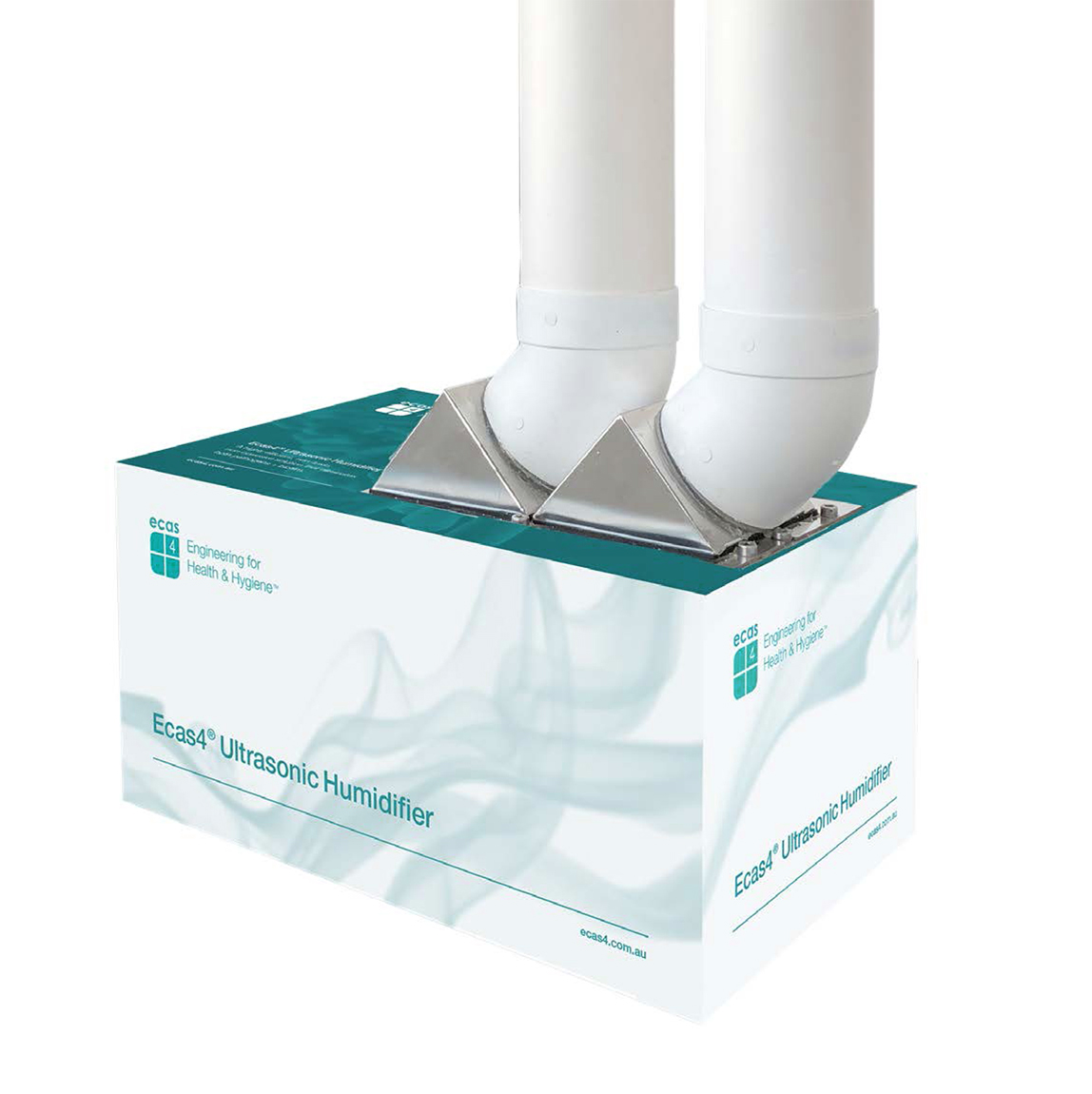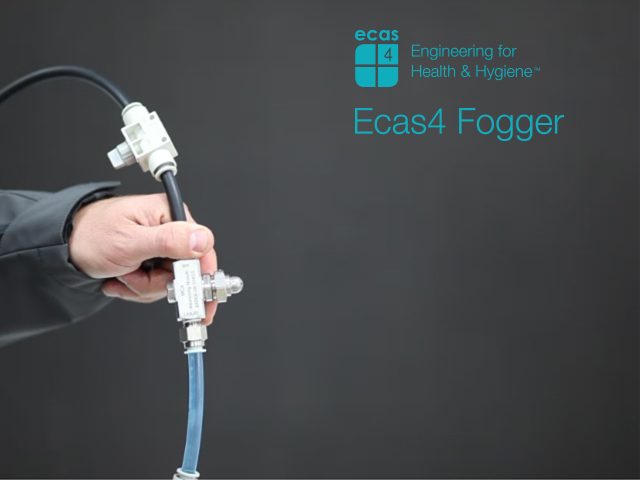 Ecas4 Fogger
The Ecas4 system comprises titanium nozzles, to guarantee maximum lifespan and quality.
Once forced through the nozzles, the Anolyte is dispersed as a fine mist, providing complete coverage and protection when used as a regular part of the daily sanitising routine. The mist can be used on production surfaces and is a non-rinse product.
Hygiene standards are maintained with little need for staff intervention, who can even work in the area whilst the fog operation is running. However, in most cases, the process is performed after the cleaning step when everyone has left the building.