Technology
The Ecas4 Anolyte

- A highly efficient, non-toxic disinfection solution that eliminates both pathogens and biofilm
Our patented technology produces a highly effective, genuinely pH neutral, electro-chemically active, metastable disinfectant without the use of toxic chemicals.
Ecas4-Anolyte is a safe, ecological, water and surface disinfectant suitable for water reticulation systems and infection protection within a wide range of applications.
Ecas4-Anolyte eradicates biofilm from piping infrastructure without causing corrosion or altering the potable condition of the water, making it especially suitable for eliminating Legionella.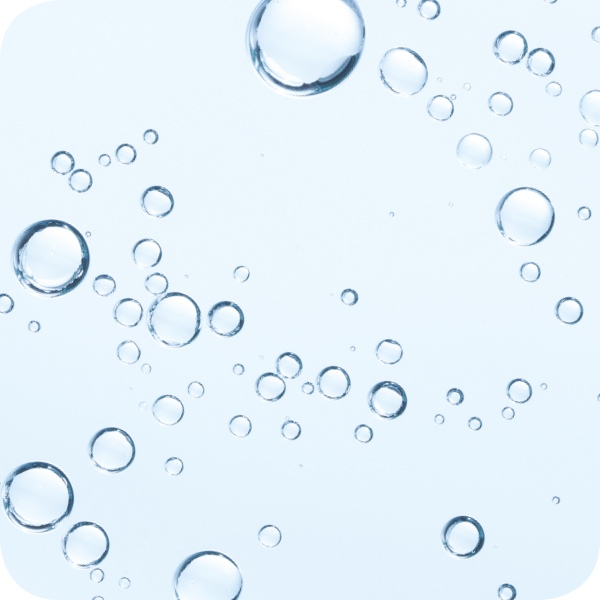 The Ecas4 technological advantage
Ecas4-Anolyte is pH neutral and is therefore non-corrosive
Using Ecas4 avoids the need to prepare and store dangerous chemicals
'Instantaneous & 'residual' effects
Disinfects against: E-coli, Coliforms, Pseudomonas, Enterococcus, Staphylococcus, Clostridium, Legionella, Biofilm
Removes existing biofilm from hot water mains pipes
Approved bactericidal activity according to EN1276 and EN3697 of minimum log 5
Environmentally friendly and non-toxic
Improvement of COD, BOD and AOX values in wastewater derived by disinfection with Ecas4-Anolyte
Fully complies with European legislation, including DVGW requirement (DVGW - German Technical and Scientific Association for Gas and Water)
Costs savings as thermal-shock treatment of pipes is not required
Labour savings in industrial surface and machinery disinfection
No chemical purchases are required
No special safety equipment or protocols required as Ecas4 is non-toxic
Customised design – water treatment systems can be individually designed according to client requirements
Remote control capability – once installed within new or existing water networks, the Ecas4 water treatment system can be remotely controlled
Water treated remains potable
How Ecas4-Anolyte compares to other purification and disinfection systems
Common disinfection methods do not offer long-lasting protection because they are not capable of eliminating the habitat of both Legionella bacteria and other dangerous pathogenic agents, namely the biofilm. This is an ever present risk in piping systems. The Ecas4-Anolyte disinfection system measures and injects a minimal dose of Ecas4-Anolyte disinfecting agent into the water pipes. Suitable for hot, warm and cold water.