Around the Home
Ecas4 – Multi Purpose Sanitiser

– A food safe, non-toxic, environmentally safe sanitiser for all areas of the home
Health
Ecas4-Anolyte

– A highly efficient, non-toxic disinfection solution
Food Processing
Australian Organic certified

– Ecas4-Anolyte is suitable for use in the organic food industry

Food Processing
Ecas4-Anolyte

– An effective and natural approach to improving environmental health and reducing food spoilage
Ecas4 Surface Sanitiser kills 99.9% of germs and removes odours in seconds.
Ready-to-use, non-toxic and environmentally safe, Ecas4 Surface Sanitiser is ideal for hard non-porous surfaces, whether at home, the car, office, school or gym.
Ecas4 Surface Sanitiser is up to 10 times stronger than the 0.1% bleach solution recommended by the Australian Government Department of Health
(Environmental cleaning and disinfecting principles released on 13/05/2020).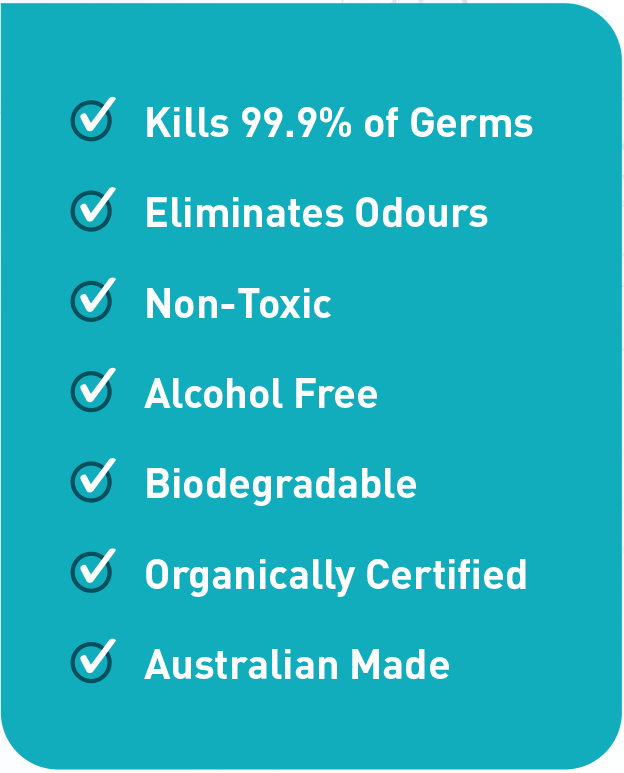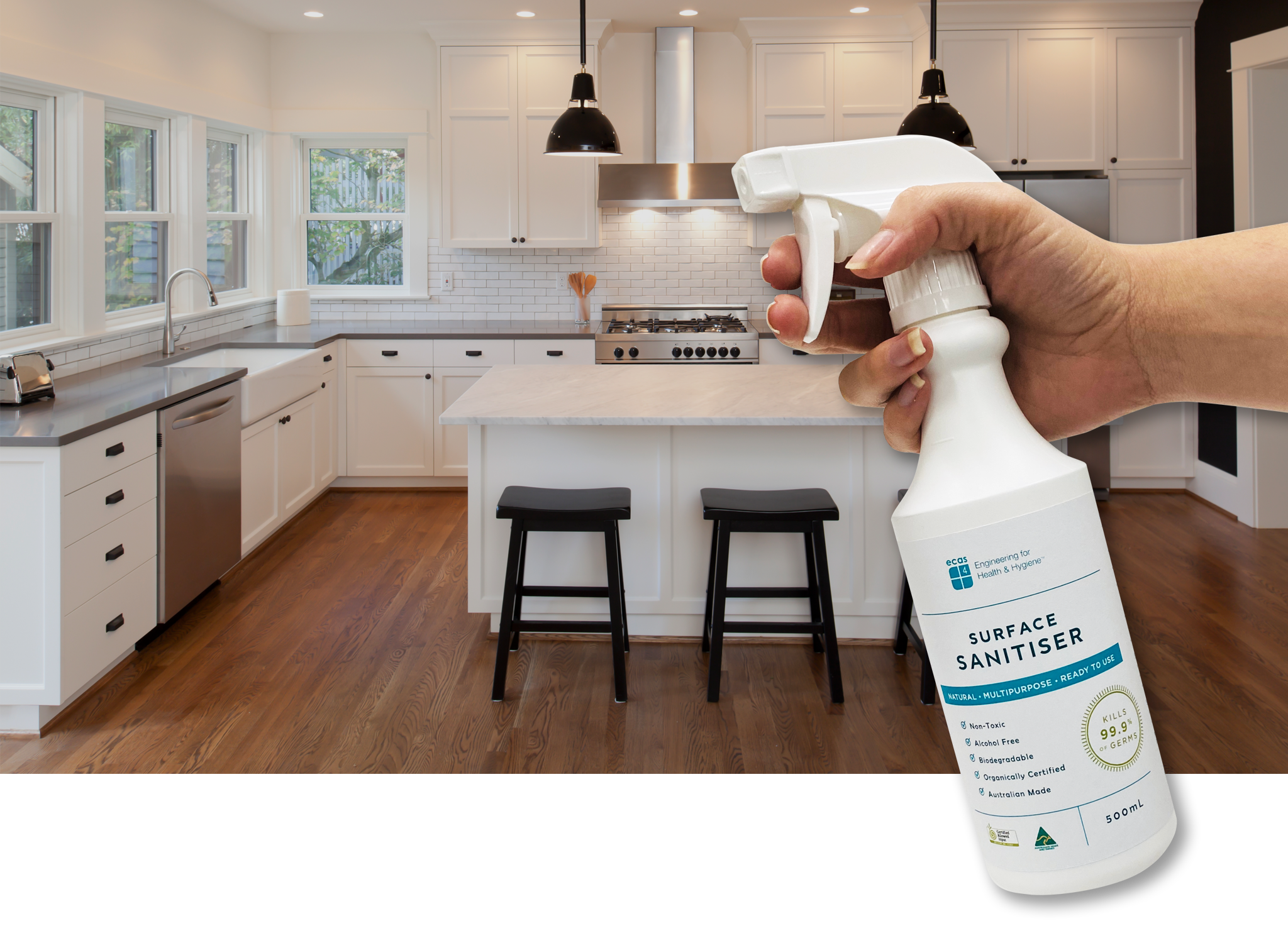 ABOUT
Ecas4-Anolyte
The Ecas4-Anolyte is a safe, ecological, water and surface disinfectant suitable for water reticulation systems and infection protection within a wide range of applications.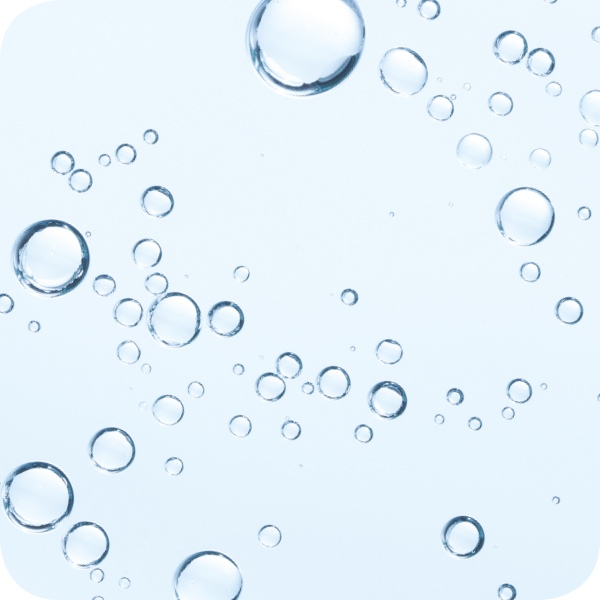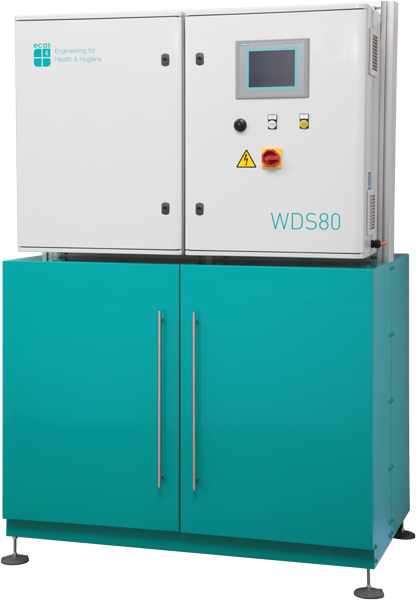 Technology
Ecas4 WDS
Ecas4-Anolyte production is entirely automatised by means of an electrolytic procedure. The Ecas4 apparatus is based on the Membrane Electrolytic Reactor system with four chambers.
The Ecas4-Anolyte solution has a minimum content of chlorine, a high redox power and is genuinely pH neutral and non‑corroding due to our unique patented 4-chamber system.
Technology
The Ecas4 Advantage
The Ecas4-Anolyte disinfection system measures and injects a minimal dose of Ecas4-Anolyte disinfecting agent into the water pipes. Suitable for hot, warm and cold water.
pH Neutral
More effective than ozone or chlorination
Non-Toxic
Reaches industry disinfection standards
Ecas4 technology has a wide range of applications for both domestic and industrial water treatment and surface disinfection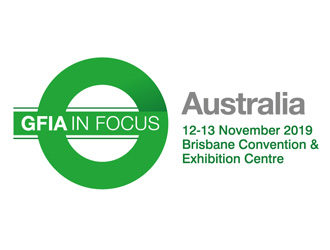 Ecas4 will be exhibiting at GFIA in Focus Australia, Brisbane Convention and Exhibition Centre: November 12-13, 2019
read more